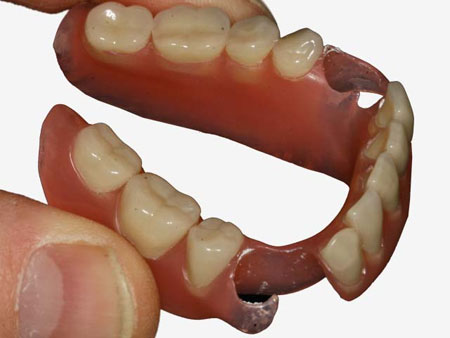 Flexible partials are a quality premium product that offer comfort, esthetics, function and bio-compatibility. Flexible partials are made from a denture base resin that is non -allergenic, thin, lightweight, resilient and flexible. The advantages to wearing a flexible partial is the invisible clasps that surround the natural teeth as well as the easy maintenance.
Flexible partials Using a retento-grip tissue bearing technique for retention, flexible partials are easy to wear and easy to maintain. Most of these type of partials are also guaranteed against breakage.
Esthetically the translucent material blends naturally with the tissue and gums and no more unsightly metal clasps. Call us today for more information on our flexible partials!